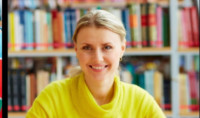 Career and Volunteer Opportunities

Teaching Positions

No open positions at this time
Because our school does not participate in state testing, any standardized testing done  will be done internally- for the information of adminstrators, teachers, and parents only. Therefore, teachers will not be forced to  teach to a test, and student learning will never be confined to pre-selected test objectives.  Our curriculum materials are not aligned to any test other than those provided by the publishing companies or developed by individual teachers to assess the learning of their own students.   

Volunteer Positions

We are always looking for dedicated volunteers to help in every area of the school.  The following is a list of some of our areas of need for the upcoming school year.  If you are interested in becoming a part of our volunteer team, please call us at (503) 843-9111 or send us an e-mail at [email protected]

Electives teachers:  Do you have a skill that you would be willing to share with a class of young people for a semester?  Some possible electives classes include art, music, drama, cooking, wood shop, mechanics, and gardening.

Office help:  Volunteers will be needed for a variety of offic tasks including answering the phone, recording attendance, addressing envelopes, and making copies.

Teacher's aides:  We will need volunteers to help serve as playground monitors, lunchroom helpers, classroom assistants, and after school tutors .